These days women in their 60s are busier than ever living their best lives. Starting new businesses, transitioning to a new careers, enjoying retirement, and traveling. Women over 60 are taking advantage of the many opportunities to chase their dreams. With so much going on it can be difficult for 60+ women to the right style. Building an age appropriate wardrobe in flattering modern styles can be confusing.
Mainstream fashion is a youth-oriented industry. Many stores only carry clothes appropriate for younger women, in their 20s and 30s. If you're a woman over 60 who wants great style but can't find it or needs a style upgrade, here is some professional style advice that all women over 60 can use.
Update Your Basics
A simple basic wardrobe consisting of timeless pieces that can go a long way. Start with great fitting jeans, comfortable tees, a shift dress, a knit skirt and great shoes and accessories. These items go a long way towards giving you the style you want without spending a fortune on trendy pieces. Staying on trend requires regular updates, sticking with basics keeps your life simple.
Focus on finding great basics in good quality fabrics that will last. You can add accessories like shoes, jewelry, and scarves to add a trendy pop of color. Accessories can tend to be inexpensive to replace as trends change.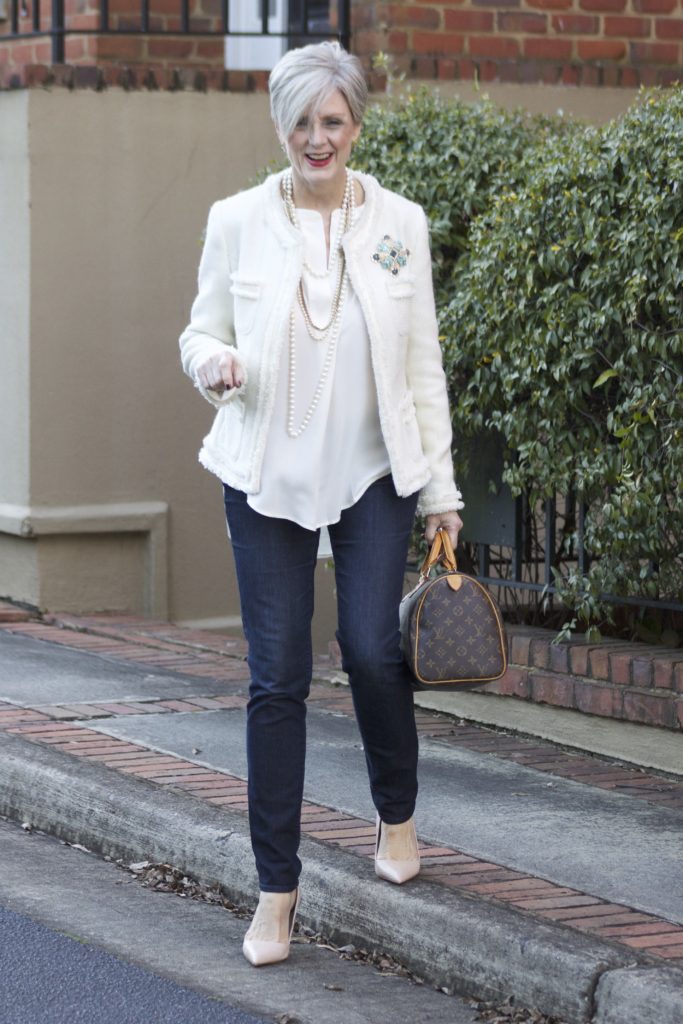 Design A Capsule Wardrobe
Capsule wardrobes are very on trend and they're also very practical for older women who are too busy to spend a lot of time putting outfits together.
The basic idea of a capsule wardrobe is that you pick one or two neutral colors and buy a selection of basic items. A great pair of tailored trousers, a timeless dress, and a few other pieces in neutrals to start. Next pick up a few basics in one or two colors, now you can mix and match these pieces to create outfits.
A capsule wardrobe makes packing for trips a breeze and you will know that you always look great.
Self Expression Is The New Black
One of the best things about being over 60 is that you have a well-developed sense of your style identity and now is the time to show it off.
You can wear loud pops of color or bold prints if you want to, or you can show your style in the jewelry and accessories that you choose. But now is the best time to amp up your personal style and let who you are shine in your clothing and style. Try to avoid style rules that dictate what you can and can't wear past 60. The only style rule that matters is choosing clothes that are comfortable, stylish, age appropriate and that express who you are.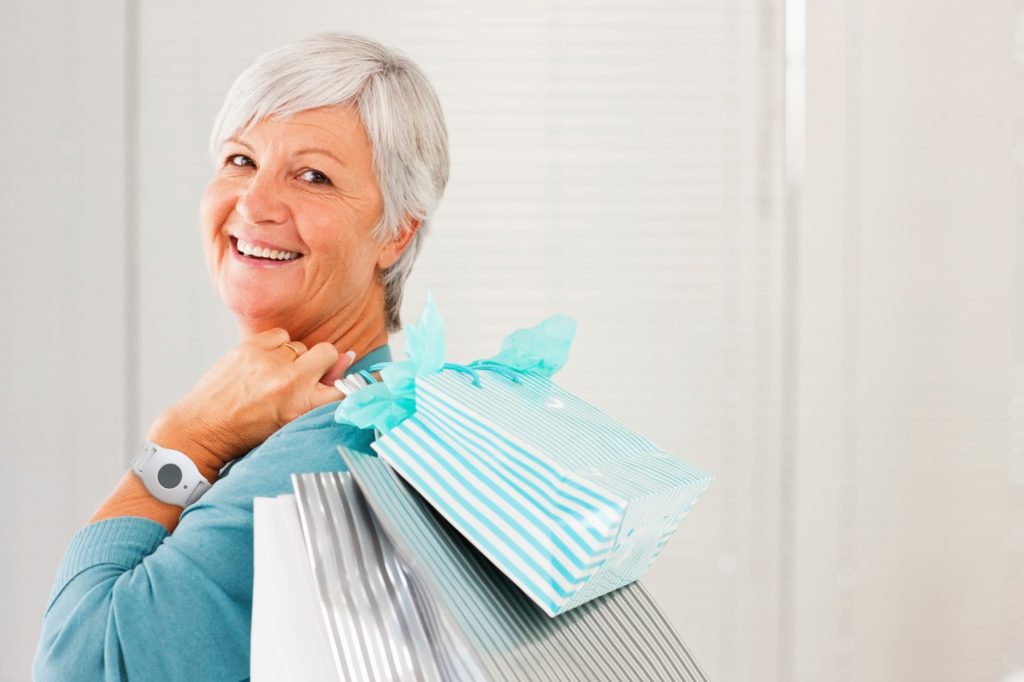 Fashion And Style Advice For Women Over 60
If you are looking for some help with 60 plus fashion or want some assistance figuring out what clothes are the best for your lifestyle we can help. We specialize in fashion for 60 plus women and can work with you to find age appropriate clothing that will fit your life and your personal style.