Postpartum dressing can be very difficult for new moms. It's a transitional phase where your body adjusts to not being pregnant. There will be big changes in your body as your hormones fluctuate.
While going through these physical changes you need clothes that will give you some new mom style, but that can also handle your bodies transition.
New moms need easy comfortable clothes that will still look good at pick up and drop off, or if you'll be attending school events. You also might need clothes that can go from play date to the office, if you're reentering the work force after a maternity leave.
For moms that are already overwhelmed by the massive changes in their lives, finding their mom style can be a challenge. We can help. Here are a few basic tips that all moms can use to develop a post pregnancy style to get you through this transitional time: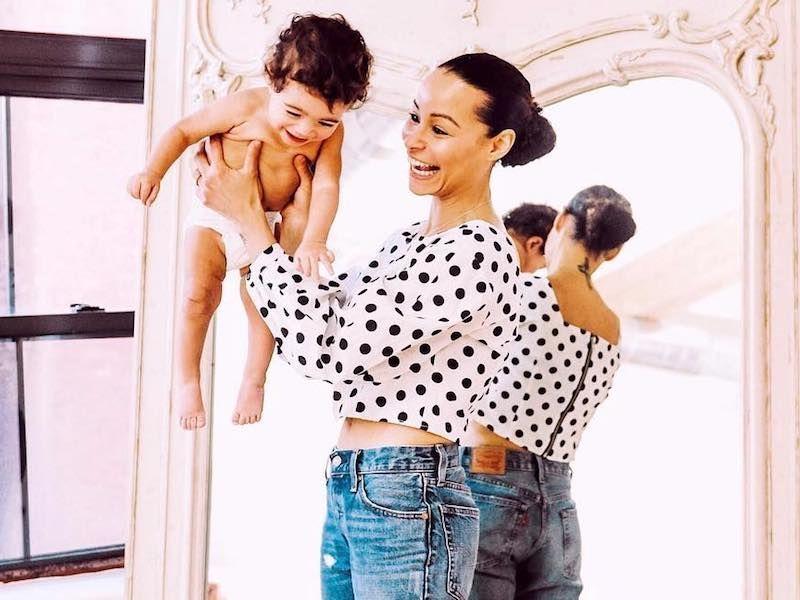 Choose Clothes That Stretch
Your post-baby body is changing, and that means that your size will change a lot during this time. You also will be bending, stretching, and moving a lot taking care of your baby so you need clothes that will move with you and still look good. The key to perfect post-baby style is finding flattering clothes with some stretch, ideally choose items that hug your silhouette. Get the right size and let the stretch take it from there.
The right yoga pants, jeggings, and leggings are styling, comfortable, and have lots of stretch to move with you. Pair with comfortable tees and accessories for easy on the go style.
If you are going back to work look for knit slacks that will stretch to accommodate a post-baby belly as you transition. Knit tops and suit jackets with stretch can create office appropriate looks that will still be comfortable.
Repurpose Your Maternity Clothes
No one is going to know if you're still wearing your maternity clothes for a few months after your baby arrives. If you have maternity clothes that fit and still look good wear them with a few new pieces to add some on trend flair. Use belts, clips, and other accessories to adjust maternity clothes so that they highlight your silhouette while still providing comfort.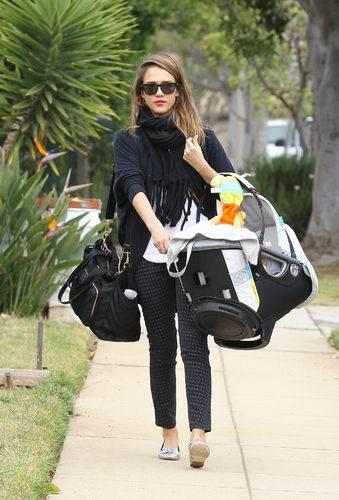 Stick To The Basics
Being a mom is busy; you might have activities to plan, a job to get back to, or even other kids to take care. Your life will be easier if your not spending a lot of time worrying about your style. The best way to get the effortless new mom style that you want is to invest in some great basics that won't go out of style. That way you can mix and match those basics and be confident that you always look good.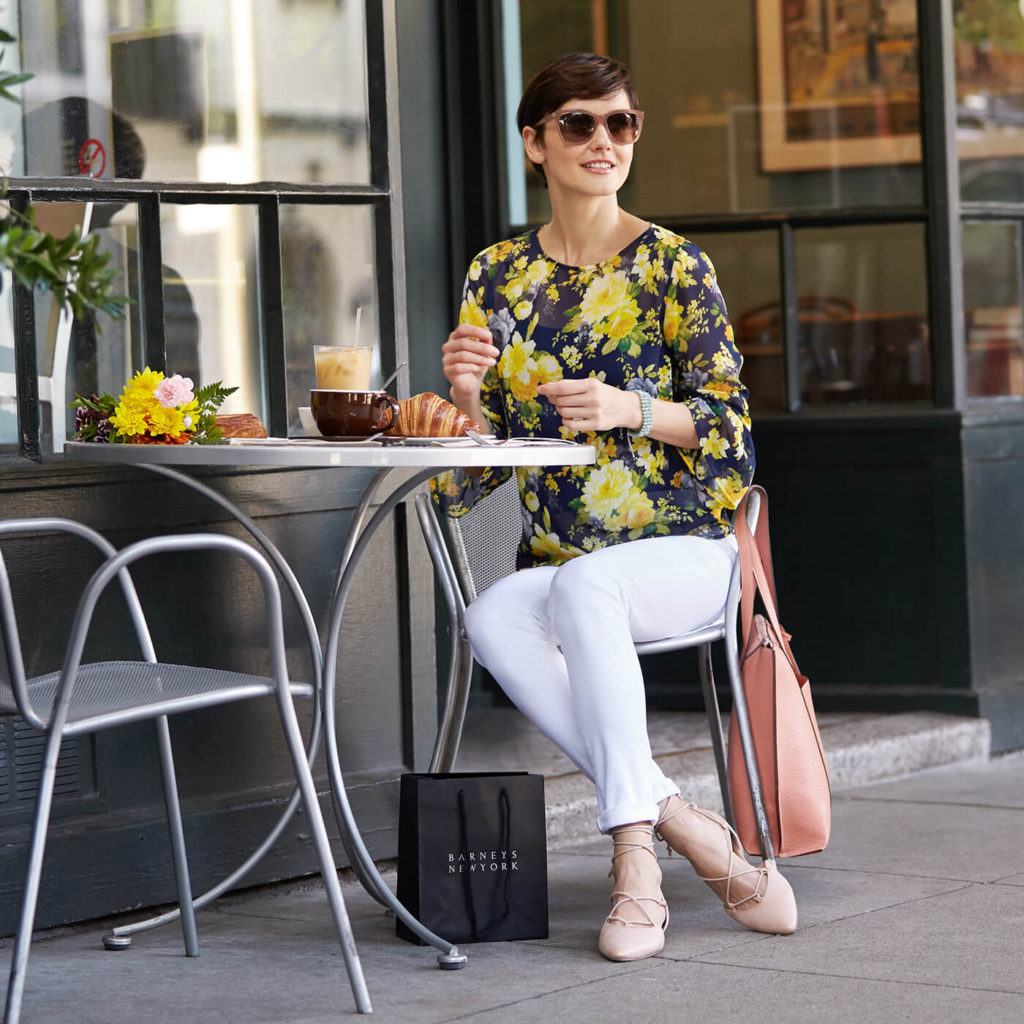 Personalized New Mom Style Advice
It can be tough to figure out your postpartum style when you don't even know what size you are anymore or how to dress a body that is in transition. Our experienced will help you find your personal mommy style; on trend, comfortable, and that fit your body and your lifestyle.